Alpha Woman Entrepreneur Conference: Creating a Thriving Business
Calling all Investors, Entrepreneurs, services targeting SME's and small to medium business owners! Are you looking to create a thriving business? The Alpha Woman Entrepreneur Conference will help kickstart your business and help you inhabit an optimal headspace to make your business thrive.
Investors and SME service providers, are you looking to connect with dynamic female entrepreneurs? This is the event you want to be at.
This full-day conference will include a light breakfast, lunch and 4-5pm networking session with refreshments and snacks.
Full day agenda will be posted shortly.
The Felix SR&ED is ticketed separately with limited seating so get yours today!
Keynote Speaker:
Jenn Harper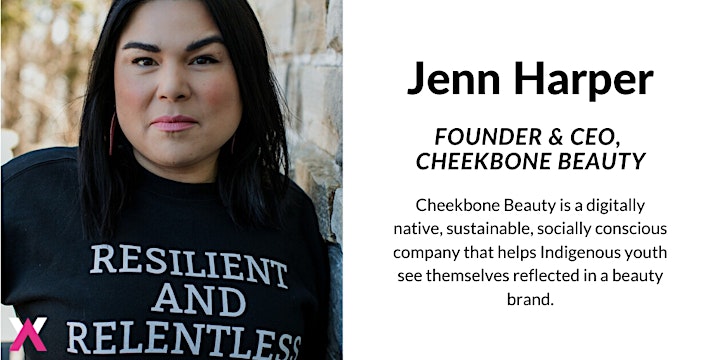 An award-winning social entrepreneur, Jenn Harper is the founder and CEO of Cheekbone Beauty Cosmetics INC.
Cheekbone Beauty is a digitally native direct to consumer brand that is helping Indigenous youth see themselves in a beauty brand while using the concept of a circular economy in the brands ethos and in developing their latest line of products. Creating a new segment in the beauty industry – Sustainable Socially Conscious Beauty.
Prior to building Cheekbone, Jenn had an award-winning career in sales & marketing within the food service sector and before that spent fifteen years creating memorable customer experiences in the hospitality industry.
Speaker:
Khierstyn Ross
Select a profitable niche and create a waitlist for a wildly successful product launch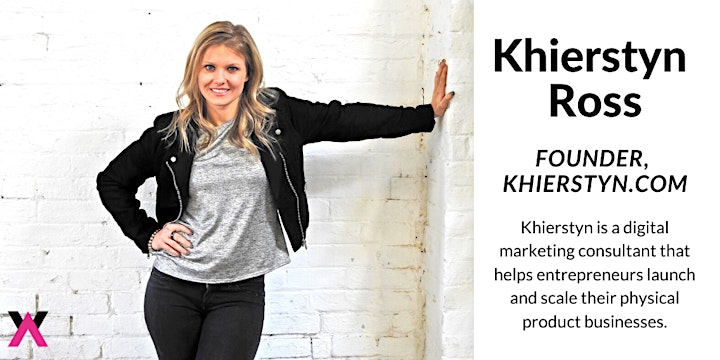 Khierstyn is a full-time product launch strategist, Ironman, dog mama, and business owner.
In 2015, Khierstyn began her own entrepreneurial journey when she partnered up with her first-ever Kickstarter client. Back then, she knew nothing. Her first product launch failed terribly.
But after a relaunch the campaign went from a $16,710 failure, to a $592,742 success story.
Since then, Khierstyn has raised millions of dollars in revenue on Kickstarter and Indiegogo for her clients and students.
That's just the beginning – she's helped her clients quit their jobs and create e-commerce businesses off of the momentum their products have generated.
Learn with Khierstyn how to select a profitable niche, create a waitlist and have sales from day 1, and have a wildly successful product launch (even if it's your first product!).
SR&ED Workshop
Catherine Frelin, PHD
How to access R&D funding in Canada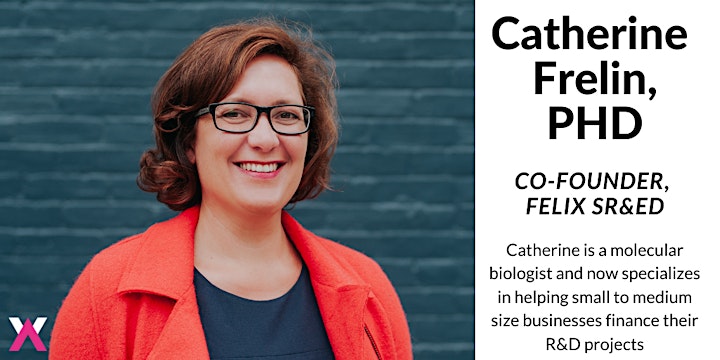 3 to 4pm, 3rd floor boardroom
Please note that this workshop is ticketed separately with limited seating of 30 people only.
Access to capital for R&D projects can be a crippling problem, especially when companies are at the discovery and emerging phases of their development where it is more difficult to receive private-sector funding.
In this workshop we will discuss how to get access to government funding, especially for early stage companies. The following programs will be discussed:
· The Scientific Research and Experimental Development (SR&ED) tax incentive program. This program is offered by Canada Revenue Agency to encourage Canadian businesses of all sizes and all sectors to perform R&D
· The collaborative MITACS program for innovation. The program was created to support R&D partnership between industry and academia.
· Funding programs for women entrepreneurs: overview
This workshop is ticketed separately and is limited to 30 people only so get your ticket today.
Speaker
Sara Rodrigues, PHD
Entrepreneurs and Mental Health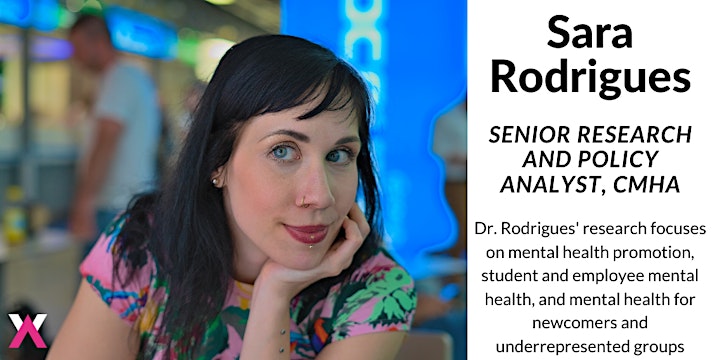 Across Canada, efforts to support entrepreneurs abound, including special financing products, entrepreneurship hubs, post-secondary programs and a growing number of government investments to scale small and medium-sized businesses. However, discussions about the mental health and well-being of entrepreneurs are markedly absent from all this activity.
This presentation shares key findings from the Canadian Mental Health Association's nationwide study on entrepreneur mental health, highlighting what mental health issues entrepreneurs report, the impact of mental health concerns on their social and personal lives, the strategies and/or supports they use to manage, and the barriers they may face in accessing supports.
It will also share key recommendations for how the entrepreneurship ecosystem can better support and approach mental health.
Sara Rodrigues, PhD, is Senior Research and Policy Analyst at the National Office of the Canadian Mental Health Association.
Her research focuses on mental health promotion, student and employee mental health, and mental health for newcomers and underrepresented groups. Most recently, Dr. Rodrigues led CMHA's nationwide study of entrepreneur mental health and is the author or co-author of numerous reports and papers on workplace diversity, mental health, and women's health.
She is a frequent commentator on these issues for CBC, The Globe and Mail, The Toronto Star, among others. Prior to joining CMHA, Sara held a range of research roles, including in academic research institutes focused on workplace diversity and skills development, and in not-for-profit organizations that advance the social and economic inclusion of people with disabilities. She received her PhD from York University.
The CMHA is a nation-wide, charitable organization that promotes the mental health of all and supports the resilience and recovery of people experiencing mental health issues. The CMHA accomplishes this mission through advocacy, education, research and service. Visit cmha.ca to find your local branch.
Dr. Rodrigues will also moderate the panel on Mental Health and Entrepreneurs, which will follow her presentation.
Entrepreneurs and Mental Health Panel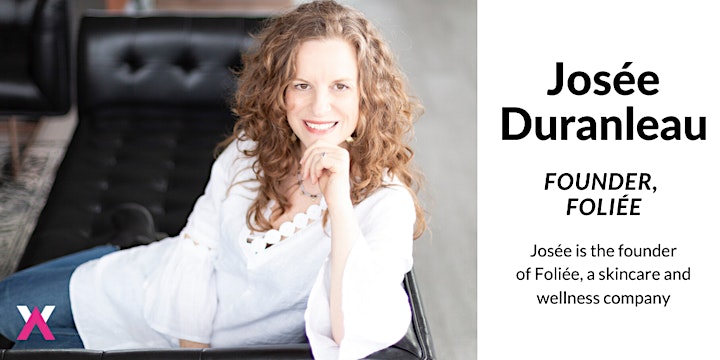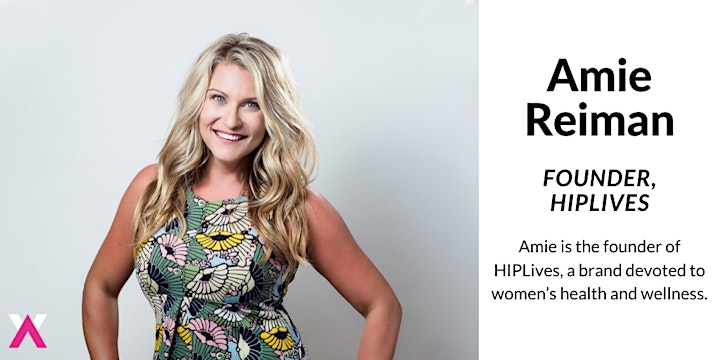 Event Sponsor: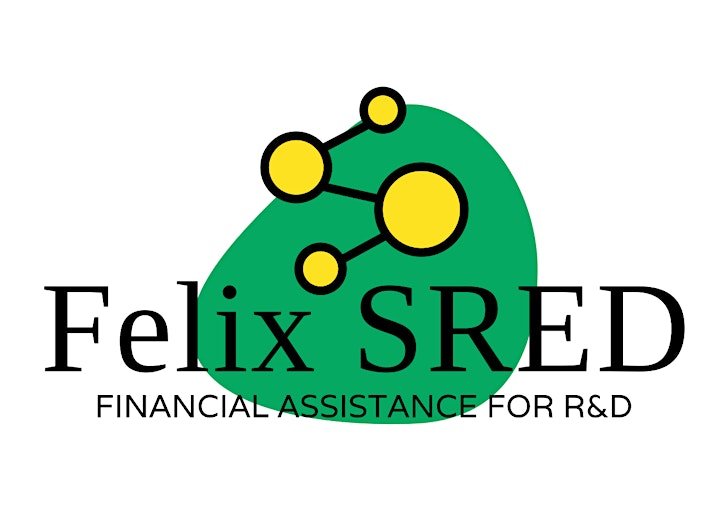 Prize Partner: Foliée
Don't forget to bring your business card to be entered into a draw to win this fabulous prize package from Foliée
Included in the full collection prize pack are Foliee's Revitalising Face Cream, Brightening Eye Serum, Ultra-Rich Body Butter, Wellness: Muscle & Joint Cream, Skin Healing Salve and Sensual Oil.
You can only win this gorgeous gift to your skin and overall wellbeing by attending our conference, so get your tickets today!